×
Warning message
Last import of users from Drupal Production environment ran more than 7 days ago. Import users by accessing /admin/config/live-importer/drupal-run
Last import of nodes from Drupal Production environment ran more than 7 days ago. Import nodes by accessing /admin/config/live-importer/drupal-run
Unpublished
Opinions
About the author
Advocates for family preservation against unwarranted intervention by government funded non profit agencies.
A Historical Overview of Ontario's Children's Aid Society (from mainstream media)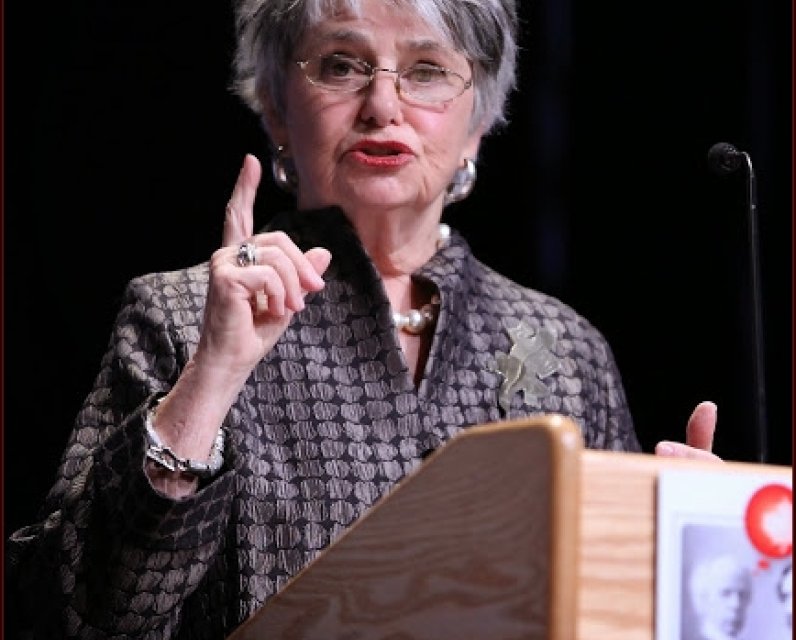 In a National Post feature article in June 2009, Kevin Libin portrayed an industry in which abuses are all too common. One source, a professor of social work, claims that a shocking 15%-20% of children under CAS oversight suffer injury or neglect. Several CAS insiders whom Libin interviewed regard the situation as systemically hopeless. A clinical psychologist with decades of experience advocating for children said, "I would love to just demolish the system and start from scratch again."
The CAS has more powers than virtually any other government agency and more secret than the Canadian Security Intelligence Service. A CAS worker (who may or may not be a registered social worker) can enter a home without a warrant; apprehend a child or children without what most Canadians would consider due process; interview a child with no advocate present under some circumstances; ask police to enforce apprehensions against their own judgment; order a child to be medicated over the wishes of parents; and punish parents who resist by denying access or, in some cases, permanent custody. Everyone knows the child-services stable needs a good mucking-out, but no political party in power will seize the shovel.
What are the special powers the Ontario children's aid society has that no other person or agency in Canada has?
#1 If the Ontario children's aid society say your a client, your a client.
#2 The children's aid society act without showing a judge reasonable grounds before or after.
#3 The children's aid societies police themselves. 
#4 The children's aid society is shrouded in so much secrecy they might as well be invulnerable.
#5 They have refused to cooperate with the Ombudsman and the Privacy Commissioner unless the law says they have too and have they refuse to obey the social worker registration act for more than 18 years without losing their government funding or any other repercussions of any kind.
#6 The society refuse to document behind closed door decision making processes in any meaningful way.
#7 If the society says your disgruntled, your disgruntled.
Access to information relies on good record keeping and information management practices. When records are not created or appropriately preserved to document decisions, rights under the Act are denied. This, in turn, prevents accountability and transparency.
No federal statute or regulation sets out a comprehensive and enforceable legal duty to create and preserve records documenting decision-making processes, procedures or transactions. Without such a duty, there is a risk that not all information related to the decision-making process is being recorded or appropriately preserved in an institution's information holdings.
The basic principle behind cell organization is simple: By dividing the greater organization into many multi-person groups and compartmentalizing and concealing information inside each cell as needed, the greater organization is more likely to survive unchanged if one of its components is compromised and as such, they are remarkably difficult to penetrate and hold accountable in the same way the mafia families or terrorist organizations are.
DEFINITION of 'Protected Cell Company (PCC)'
A corporate structure in which a single legal entity is comprised of a core and several cells that have separate assets and liabilities. The protected cell company, or PCC, has a similar design to a hub and spoke, with the central core organization linked to individual cells. Each cell is independent of each other and of the company's core, but the entire unit is still a single legal entity.
BREAKING DOWN 'Protected Cell Company (PCC)'
A protected cell company operates with two distinct groups: a single core company and an unlimited number of cells. It is governed by a single board of directors, which is responsible for the management of the PCC as a whole. Each cell is managed by a committee or similar group, with authority to the committee being granted by the PCC board of directors. A PCC files a single annual return to regulators, though business and operational plans of each cell may still require individual review and approval by regulators.
Cells within the PCC are formed under the authority of the board of directors, who are typically able to create new cells as business needs arise. The articles of incorporation provide the guidelines that the directors must follow.
The ministry is not contemplating amalgamation, said MacCharles, and is instead choosing to focus on a shared services approach.
The current hierarchical corporate structures that dominate our economies have been in place for over 200 years and were notably supported and defined by Max Weber during the 1800s. Even though Weber was considered a champion of bureaucracy, he understood and articulated the dangers of bureaucratic organisations as stifling, impersonal, formal, protectionist and a threat to individual freedom, equality and cultural vitality.
CAS actions often are shrouded in secrecy, and media investigations are chilled by CAS lawyers, who claim to be protecting the privacy rights of all involved. 
There are four general reasons that the system arguably does deserve to be "demolished" — unaccountability, secrecy, money and a lack of political will:
With virtually no checks and balances, case workers have "as much power as God," in the words of one former social worker. And they use it according to their diverse subjective impulses.
Nancy Simone, president of the Canadian Union of Public Employees local representing 275 workers at the Catholic Children's Aid Society of Toronto, argues child protection workers already have levels of oversight that include workplace supervisors, family court judges, coroners' inquests and annual case audits by the ministry and the union representing child protection workers is firmly opposed to ethical oversight from a professional college, and the Ministry of Children and Youth Services, which regulates and funds child protection, is so far staying out of the fight.. Nancy Simone says, "Our work is already regulated to death."
What fight? The union CUPE is against it, the CAS doesn't require it despite the law and the Wynne's liberal's are staying out if it despite their obligations to the public - so who is fighting who? 
An internal memo from Peel Children's Aid Society management asks staff not to close any ongoing cases during March, as part of a strategy to secure government funding.
Ontario officials are in talks with the Peel Children's Aid Society after a leaked memo suggested staff not close ongoing files to inflate the number of child protection cases during the month of March.
The internal memo, obtained by the Star, indicated that a certain number of cases had to be ongoing to guarantee a level of funding from the province.
One of the strategies was asking child protection workers not to close any ongoing cases during the month even though, as an anonymous whistleblower alleged, the move could be detrimental to families. [How is acting in bad faith just a funding strategy?]
"I want to be clear that Children's Aid Societies have a responsibility to provide the best possible services for children in their care and that anything that falls short of this is simply unacceptable," Children and Youth Services Minister Teresa Piruzza said in a statement Thursday.
"If an organization loses sight of the important role they play in their community, that is a serious concern. Discussions between my ministry and Peel Children's Aid Society are ongoing."
The agency has denied that inflating casework was the intent of the memo, and says the so-called "service strategy" has been taken out of context.
[Between 2011 and 2013 the 46 separate societies at the time investigated a combined total of 42 000 families or about 14 000 investigations per year, in 2014 - after the Peel Memo Leak - and launching a new government funded advertising campaign and reopening 20 000 previously closed files the societies investigated a combined total of over 82 000 families to meet their funding goals in a single year as reported by the Toronto Star.]
Gene Colman, a Toronto family lawyer who handles cases involving CAS, said his office has been puzzled by the substantial increase in people calling because of CAS intervention in their families.
"I thought, 'What's going on, why are we getting so many calls?' I wonder if it's related. I don't know," he said not looking a gift horse in the mouth.
However, Conservative children's services critic Jane McKenna said Thursday the memo's optics are "terrible" and "reflect poorly on not just the Peel CAS but also Wynne and the Liberal government, which bears ultimate responsibility for child welfare in Ontario."
"These are desperate people doing desperate things," she said. "You're not looking for the child's interest to get them out of the system if your funding formula is only based on the volume of children you have in the system."
[Irwin Elman Ontario's not so independent advocate for children and youth said."It is stunning to me how these children... are rendered invisible while they are alive and invisible in their death," Between 90 and 120 children and youth connected to children's aid die every year.  How did 92 children in care die between 2008/2012 according to the Ontario PDRC report? The PDRC say it's a complete mystery and no further investigation is required. Between 2008/2012 natural causes was listed as the least likely way  for a child in care to die at 7% of the total deaths reviewed while "undetermined cause" was listed as the leading cause of death of children in Ontario's child protection system at only 43% of the total deaths reviewed.]
SEE: PRDC REPORT http://www.mcscs.jus.gov.on.ca/english/DeathInvestigations/office_corone...
SEE: PRDC PIE CHART http://www.mcscs.jus.gov.on.ca/sites/default/files/content/mcscs/images/...
The internal memo, signed by seven senior service managers, instructs staff to complete as many investigations as possible (no fewer than 1,000), transfer as many cases as possible to "ongoing services," and not close any ongoing cases before the end of the fiscal year, March 31. The memo indicated that these "strategies" were necessary to reduce the society's current deficit and secure future funding from the province.
"Our volumes continue to be lower than our projections and this will result in less funding," the memo stated.
[Is acting in bad faith really just a funding strategy?]
Former Privacy Commissioner Ann Cavoukian wrote:
"I am disheartened by the complete lack of action to ensure transparency and accountability by these organizations that received significant public funding. As part of the modernization of the Acts, I call on the government to finally address this glaring omission and ensure that Children's Aid Societies are added to the list of institutions covered."
The only oversight for the province's children's aid agencies comes from Ontario's Ministry of Children and Youth Services.
"As the law stands now clients of the Ontario Children's Aid Society under Wynne's liberals are routinely denied a timely (often heavily censored) file disclosure before the court begins making decisions and the clients can not request files/disclosure under the Freedom of Information Act nor can censored information reviewed by the Privacy Commissioner of Ontario or the federal counter-part."
In her 2004 annual report, which was released on June 22, 2005, the Commissioner called for amendments that would bring virtually all organizations that are primarily funded by government dollars under FOI for the purposes of transparency and accountability: This would include the various children's aid agencies in the Province of Ontario. Many parents and families complain about how difficult it is, if not impossible, to obtain information from children's aid agencies. Many citizens complain that CAS agencies appear to operate under a veil of secrecy. Unlicensed and untrained CAS workers are making decisions which are literally destroying families, yet there is little or no accountability for their actions short of a lawsuit.
"Hundreds of organizations that are recipients of large transfer payments from the government are not subject to the provincial or municipal Freedom of Information and Protection of Privacy Acts," said the Commissioner, "which means they are not subject to public scrutiny." Among the examples she cites are hospitals and Children's Aid Societies. "Openness and transparency of all publicly funded bodies is essential – they should be publicly accountable."
In her annual report for 2013 released on June 17 there is just one paragraph on children's aid on page 12:
In my 2004, 2009, and 2012 Annual Reports I recommended that Children's Aid Societies, which provide services for some of our most vulnerable citizens – children and youth in government care, be brought under FIPPA. I am disheartened by the complete lack of action to ensure transparency and accountability by these organizations that received significant public funding. As part of the modernization of the Acts, I call on the government to finally address this glaring omission and ensure that Children's Aid Societies are added to the list of institutions covered.
The Information and Privacy Commissioner is appointed by and reports to the Ontario Legislative Assembly, and is independent of the government of the day. The Commissioner's mandate includes overseeing the access and privacy provisions of the Freedom of Information and Protection of Privacy Act, the Municipal Freedom of Information and Protection of Privacy Act, and the Personal Health Information Protection Act, and commenting on other access and privacy issues.
http://www.theglobeandmail.com/news/national/beef-up-information-laws-on...
http://www.newswire.ca/news-releases/commissioner-cavoukian-calls-on-gov...
IT'S NOT ABOUT THE STANDARDS, OR LEGISLATION, OR THE BUREAUCRACY - IT'S ABOUT ETHICS AND APPLICATION. IF YOUR GOING TO FIX WHAT'S WRONG WITH CHILD PROTECTION - START AT THE BEGINNING.
IT'S NOT THE SYSTEM THAT LACKS ETHICS, MORALS AND ACCOUNTABILITY OR ACTS IN BAD FAITH - IT THE PEOPLE ENTRUSTED TO OVERSEE THE SYSTEM THAT LACK THOSE THINGS. IT NOT BAD SYSTEM THAT MAKES GOOD WORKERS BAD - IT'S BAD WORKERS THAT MAKE A SYSTEM THAT'S NEITHER GOOD NOR BAD, BAD.
Barbara Kay: The problem with Children's Aid Societies. February 27, 2013. 
http://nationalpost.com/opinion/barbara-kay-the-problem-with-childrens-a...
In leaked memo, Peel CAS staff asked to keep cases open to retain funding. March 14, 2013.
https://www.thestar.com/news/gta/2013/03/14/in_leaked_memo_peel_cas_staf...
Barbara Kay: Children's aid societies gone rogue.
http://nationalpost.com/opinion/barbara-kay-childrens-aid-societies-gone...
"CAS vows to appeal ruling of 'bad faith."
http://www.lfpress.com/2014/04/14/cas-vows-to-defend-ruling-of-bad-faith
Children's Aid Society of London and Middlesex v. C.B.D.: Interests of the Children Lead to Quashing of Appeal in Child Protection Context Mark Gelowitz. Oct 31, 2014.
Though the Ontario children's aid society has claimed for years family courts judges provide important oversight in child protection matters (which doesn't appear to be in their job description) the family court judge in this case did nothing at all to prevent this tragedy and if anything was a contributing factor.
But as it turns out some judges like outside the family courts Judge Harper do provide important oversight and insight into the many faces of Ontario children's aid society.
https://www.osler.com/en/blogs/appeal/october-2014/children-s-aid-societ...
Attacking the root of children's aid societies' rot. 2013.
http://www.pa-pa.ca/pdf/20130413%20Attacking%20the%20root%20of%20CAS%20r...
Province in talks with Peel Children's Aid Society over strategies in leaked memo. 2013.
https://www.thestar.com/news/gta/2013/03/15/province_in_talks_with_peel_...
Ontario Passes Law to Protect Freedom of Expression
Province Works to End Strategic Lawsuits That Stifle Free Speech. October 28, 2015
Today Ontario passed an act that protects freedom of speech on matters of public interest.
https://news.ontario.ca/mag/en/2015/10/ontario-passes-law-to-protect-fre...
Meet Kim Morrow, former unregistered director of service for FCSLLG and listen as she explains away as just bumps on the road FCSLLG's failure to investigate objectively, taking a biased position throughout, and failing to reassess and adjust their position as they had a statutory duty to do when faced with information that did not support their original position. This is the beginning of the FCSLLG's internal complaint process.
120 minute video:
https://www.facebook.com/FamiliesUnitedOntario/videos/499149713628131/
Meet Sun Wai, another one of Ontario's unregistered child protection social workers in our 42 minute video. Sun Wai failed to investigate objectively, took a biased position throughout, and failed to reassess and adjust her position as she had a statutory duty to do when faced with information that did not support her original position or her sworn affidavit. Listen as Sun Wai explains the children's aid society's anti-oppressive policy. 
42 minute video:
https://www.facebook.com/FamiliesUnitedOntario/videos/570836186459483/?h...
Documenting the facts is not a crime...
CONSENT TO INTERCEPTION - CANADA.
Broadly speaking, Canadians can legally record their own conversations with other people, but not other peoples' conversations that they are not involved in.
183.1 Where a private communication is originated by more than one person or is intended by the originator thereof to be received by more than one person, a consent to the interception thereof by any one of those persons is sufficient consent for the purposes of any provision of this Part. [1993, c.40, s.2.]
The Criminal Code, R.S.C. 1985, c. C-46 [Criminal Code] imposes a general prohibition on interception (recording) of private communications, but then provides an exception where one of the parties to the private communication consents to the interception of that communication. Thus, broadly speaking, Canadians can legally record their own conversations with other people, but not other peoples' conversations that they are not involved in.
Other legislation in Canada protects various privacy rights, but does not prevent Canadians from recording their own conversations with others.
http://www.legaltree.ca/node/908
Powerful As God on IMDB - The Children's Aid Societies of Ontario is a documentary that delves into society's most controversial and secretive topics. The film navigates 'truth' by engaging twenty-six witnesses with diverse experiences into conversation. By facilitating a voice for individuals whose lives have been tragically affected, with observations and recommendations by experts who have worked directly with the agency (such as doctors, social workers and lawyers), the film reveals a child welfare system plagued by systemic and bureaucratic abuse that urgently requires public attention. Financed by tax dollars and wielding extraordinary power, the Children's Aid Society is deconstructed to reveal a broken system where employees have been heard to describe their influence over children and families to be as powerful as god.
The film, Powerful As God, won the MADA award (Children's Issues) at Commffest Film Festival in Toronto, 2012. The documentary screened at three festivals and is now released online (Blackout.ca), it was nationally broadcast on television during 2013, and received television, radio and newspaper media coverage.
http://www.imdb.com/title/tt2234353/
"Revamped curriculum launched for Ontario's child protection social workers"
"We're taking it up to that next level so that the public has confidence that when someone knocks on their door they know that they have met these minimum requirements," says Scary Mary Ballantyne, CEO of the Ontario Association of Children's Aid Societies (OACAS) whose association represents all but three of Ontario's societies.
(Is "at least meeting the minimums" really the key to quality child welfare?) 
In January 2017, the Ontario Association of Children's Aid Societies (OACAS) launched a revamped set of curriculum for Ontario's child protection workers. The Child Welfare Pathway to Authorization Series is designed to be more responsive and better reflect the realities of child welfare work in Ontario using an anti-oppressive framework. New training will cover topics such as equity, human rights, and anti-racism.
Imagine that, an agency that has been called as "Powerful As God" needs anti-oppressive, anti-racist human rights training in whatever a anti-oppressive framework is. Sounds like an admission, doesn't it. Power and money without ethical oversight really does corrupt.
Impoverished: Report shines light on poverty's role on kids in CAS system: 
The effect of provincial policies on struggling families was especially apparent in the late 1990s, when the Conservative government slashed welfare payments and social service funding while at the same time, it introduced in child protection the notion of maltreatment by "omission," including not having enough food in the home and this after giving the society what amounted to an unlimited funding scheme. The number of children taken into care spiked as did their funding. The lead cause of CAS involvement and apprehensions is neglect by "government" neglect by omission...
"The ministry has been pretty clear with us that advocacy is not part of our mandate," Goodman said speaking for the society. "It's not like they're asking for the (poverty) data. They're not."
https://www.thestar.com/news/insight/2016/08/15/report-shines-light-on-p...
What qualifies a child protection social worker to conduct a lawful investigation in Ontario?
DO ONTARIO CHILDREN'S AID SOCIETY'S WORKERS FIT THE DEFINITION OF A PRIVATE INVESTIGATOR UNDER THE ACT AND SHOULD THEY BE ACCOUNTABLE TO AN INVESTIGATIVE CODE OF CONDUCT?
A private investigator is a person who performs work, for remuneration, that consists primarily of conducting investigations in order to provide information. 2005, c. 34, s. 2 (2).
The Private Security and Investigative Services Act, 2005 (PSISA) regulates the private security industry. The PSISA was proclaimed into force on August 23, 2007 to help professionalize the security industry, increase public safety and ensure practitioners receive proper training and are qualified to provide PROTECTIVE SERVICES. The PSISA and its regulations govern the way the private security industry operates in Ontario.
https://www.ontario.ca/laws/statute/05p34
HOW DOES THIS ACT NOT APPLY TO THE ONTARIO CHILDREN'S AID SOCIETY?
Does Ontario Require a License to be a Private Investigator?
Yes. In the province of Ontario anyone performing the activities of a private investigator is required to hold a valid Ontario Private Investigator License and be employed by a licensed private investigator/agency.
It is illegal to sell yourself as a Private Investigator without holding a license and working for a licensed agency. This does not stop scammers… In Ontario you will find a handful of unlicensed and shady agencies ...
https://www.thestar.com/news/canada/2016/04/03/childrens-aid-societies-l...
Scary Mary Ballantyne CEO of OACAS says, the next step is to have Ontario's estimated 5,160 unregistered child protection social workers registered and regulated by a professional college. Fifty-five per cent have a bachelor's (BSW) or master's degree in social work. A BSW is the minimum required to join the Ontario College of Social Workers and Social Service Workers, which is discussing the registration process with societies. Apr 03, 2016
Begs the questions, why does it take over 18 years to register and how many wouldn't qualify to be members of College of Social Work at all? The other 45%?
Social Work and Social Service Work Act, 1998, S.O. 1998, c. 31
https://www.ontario.ca/laws/statute/98s31
Does Mary Ballantyne CEO of OACAS mean registered the College of Social Work or is she waiting for their own special college and people to oversee them on the taxpayers tab?
Premier Kathleen Wynne said "We want to make sure that the laws in place are the right "balance" to ensure that people feel free to report any suspicion of child abuse." she told Global News.
But what has Wynne done to ensure there is a BALANCE and children that don't need to be placed in care aren't being placed in care?
WELL, BEFORE CLAIMING SHE WOULD BE WILLING TO BLOW UP THE CAS TO SAVE JUST ONE CHILD WERE THERE ANY EVIDENCE OF WRONG DOING SHE....
KILLED OMBUDSMAN OVERSIGHT OF THE CHILDREN'S AID SOCIETY AND REPLACED IT WITH AN AGENCY THAT DOESN'T HAVE THE SAME MANDATE OR AUTHORITY AS THE OMBUDSMAN AND HAS ALWAYS WORKED IN TANDEM WITH THE SOCIETY IN THE PAST.
REFUSED TO ENFORCE THE SOCIAL WORKER REGISTRATION ACT AND WILLFULLY REFUSED TO UNDERSTAND OR ACKNOWLEDGE THE PURPOSE OF THE ACT.
IGNORED THE AUDITOR GENERAL'S REPORTS REGARDING THE SOCIETIES MANY FAILURES TO PERFORM THEIR STATUTORY DUTIES IN A PROFESSIONAL AND COMPETENT MANNER.
IGNORED THE PRIVACY COMMISSIONER'S REPEATED CALLS TO INCLUDE THE CHILDREN'S AID SOCIETY UNDER THE FREEDOM OF INFORMATION AND PROTECTION OF PRIVACY ACT.
IGNORED THE PDRC's REPORTS AND 90 TO 120 CHILDREN THAT DIE IN ONTARIO'S CARE EVERY YEAR.
WYNNE'S LIBERALS REFUSE TO ACCEPT RESPONSIBILITY FOR TAKING COMPLAINTS ABOUT THE SOCIETY LEAVING TO THE SOCIETY TO POLICE THEMSELVES.
AND THE REAL KICKER HERE IS THE SOCIETY CLAIM THEY HAVE MORE OVERSIGHT THAN ANYONE ELSE HAS.
SHOULD OUR CHILDREN HAVE A REASONABLE EXPECTATION THEY WON'T BE IN ANY WAY SEXUALLY EXPLOITED BY TEACHERS IN ONTARIO'S SCHOOL SYSTEM?
October 12, 2017
This court decision might as well have declared open season for perverts in the schools - and I have to wonder if anyone else was watching his little movies..
TORONTO – A high school teacher who used a camera pen to secretly video female students' chest areas did so for sexual purposes, but his acquittal on voyeurism charges will nevertheless stand, Ontario's top court ruled in a split decision on Thursday.
In dismissing a prosecution challenge to a lower court verdict, the Court of Appeal found the students had no reasonable expectation of privacy – a key element of the offence of voyeurism.
Police in London, Ont., charged the English teacher, Ryan Jarvis, over secret recordings he made in 2010 and 2011 of the students while he was chatting with them. The images, captured in various places in and around the school and lasting from seconds to a few minutes, involved 27 female students aged 14 to 18.
Another teacher spotted what was happening and alerted the principal, who observed the same conduct and called in the police.
So it's frowned upon but not illegal.. If your 14 year old daughter was a victim of this kind of sexual exploitation what would you do?
"Bad teachers: Ontario's secret list."
A Star investigation finds the Ontario College of Teachers, the teachers' watchdog, shields bad teachers from public scrutiny. They might as well be the unregistered child protection social workers they work so closely with.
Ryan Geekie, licensed to teach in Ontario, was suspended for three months for professional misconduct. His name was kept secret by the Ontario College of Teachers.
There are many smart, hard-working teachers, the ones you are about to read about in Ontario's school system are not among them.
Predator teachers: Students ruined by teacher sex assaults.
Sadly, a Star investigation has found the number of known sexual assaults has held steady or increased most years, and most importantly the severity of the attacks has increased. Grooming — the term used to describe adults who charm, flatter and court children for months or years before the assault — is a factor in many cases.
College of Teachers raises alarm over proposed law.
TORONTO - Ontario's College of Teachers says that under a proposed law, a teacher who marries a student would be exempt from allegations of sexual misconduct in cases where the relationship began when the pupil was younger than 18.
CURRENT CASES IN THE NEWS
August 2, 2017
John Robert Leigh Taylor: Windsor Police Officer Accused of Being a Serial Sex Offender
Windsor Star
A former Windsor police officer is now accused of being a serial sex offender who preyed on children during the time he was a local cop.
June 27, 2017
Richard Knill: Brampton Teacher Facing More Sexual Assault Charges
CBC News
A Brampton high school teacher who was charged earlier this month for allegedly sexually exploiting a student now faces two more sex-related charges... 
Former teacher sentenced to jail for child sex offences.
Sep 12, 2016
David Bradley, 59 of Oakwood pleaded guilty on Monday (Sept. 12) to luring a child and making sexually explicit material available.
LINDSAY - The devastation of lives that results from the sexual predation of children came into stark focus in a Lindsay courtroom on Monday (Sept. 12) as a former teacher was sentenced to 90 days in jail for two sexual offences.
In the 1980s, Canadians were shocked into awareness of the widespread evil of child sexual abuse. In Ontario alone, the names Cornwall, Prescott and London became synonymous with "respectable" pedophile rings -- lawyers, doctors, police officers and Catholic clergymen -- that for decades preyed on society's most vulnerable.
Huge inquiry fails to find pedophile ring in Cornwall
There were 34 victims in a Cornwall child-molestation scandal, but even after a four-year, $53 million public inquiry no one knows if an organized pedophile ring was operating in Eastern Ontario.
Commissioner G. Normand Glaude released his 2,396-page report Tuesday, exposing "a combination of "systemic" failures, insensitivity to complaints, and a reluctance to act" on the part of church, school, children's aid, police and justice officials.
The villains, it's alleged, are that most loathsome form of human life -- pedophiles. The pedophiles allegedly include Catholic priests and the city's leading citizens.
The pedophile ring has sparked endless charges of cover-ups and corruption in high places. The local MP is demanding a provincial inquiry. Some people even think the police may be in cahoots with the guilty.
Nearly 400 Children Rescued and 348 Adults Arrested in Canada ...
Nov 30, 2016 - I hope doubtful people can now see that the most respected and revered positions in a community are involved in these pedophile rings...
108 Canadians, have been arrested in an international child pornography ring that was largely centred around a Toronto-based film company that distributed images and videos across the globe.
Nearly 400 children have been rescued and 348 adults arrested following an expansive and "extraordinary" international child pornography investigation, Canadian police announced Thursday.
The three-year project, named Project Spade, began when undercover officers with the Toronto Police Service Child Exploitation service made contact with a Toronto man allegedly sharing "very graphic images" of child sexual abuse in Oct. 2010, Toronto Police Service Chief William Blair said at a press conference on Thursday.
Police said their investigation revealed an entire child movie production and distribution company in Toronto operating via the web site azovfilms.com.
The site was run by 42-year old Brian Way, according to police, and sold and distributed images of child exploitation to people across the world.
Inspector Joanna Beaven-Desjardins, head of Toronto's Sex Crimes Unit, said they enlisted the help of the United States Postal Inspection Service since many of the videos were being exported to the U.S. and began a joint investigation.
After a seven-month long investigation, officers executed search warrants across the city of Toronto including at the business, located in the city's West End.
Investigators catalogued hundreds of thousands of images and videos of "horrific sexual acts against very young children, some of the worst they have ever viewed," Inspector Beaven-Desjardins said at the press conference.
Police seized over 45 terabytes of data from the $4-million business that distributed to over 50 counties including Australia, Spain, Mexico, Sweden and Greece.
As a result of the investigation thus far, 50 people were arrested in Ontario, 58 in the rest of Canada, 76 in the United States, and 164 internationally.
What was most alarming, Inspector Beaven-Desjardins said, was that many of the arrests were of people who worked with or closely interacted with children.
Among those arrested were 40 school teachers, nine doctors and nurses, six law enforcement personnel, nine pastors and priests and three foster parents, she said.
Citing a particularly egregious example, she said police found over 350,000 images and over 9,000 videos of child sexual abuse in the home of a retired Canadian school teacher. Some of the images were of children known to the man and he was also charged with sexually abusing a child relative.
The inspector said an indispensable aspect to the success of the operation and the rescue of 386 children from child exploitation was the expansive cooperation between Toronto police and organizations worldwide.
"[This] confirms that when we work together regardless of the borders that divide us we can successfully take down those who not only prey on our most vulnerable but also profit from it," she said.
Police said the children were "rescued from child exploitation" but did not give more details.
Way was charged with 24 counts, including possession of, distribution of, and importing and exporting child pornography.
The investigation is ongoing and more arrests could be made, police said.
The Associated Press contributed to this report
DANIELLA SILVA, NBC NEWS
FIRST PUBLISHED NOV 14 2013, 10:37 PM ET