×
Warning message
Last import of users from Drupal Production environment ran more than 7 days ago. Import users by accessing /admin/config/live-importer/drupal-run
Last import of nodes from Drupal Production environment ran more than 7 days ago. Import nodes by accessing /admin/config/live-importer/drupal-run
Unpublished
Opinions
About the author
Graduate of the Software Engineering program of the University of Ottawa, Julien is an enthusiastic volunteer and the president of Carleton Toastmasters club (2015-2016)
He obtained his Toastmasters competent communicator designation in 2014 after completing 10 speeches.
He is also president of the Ottawa-Gatineau chapter of Fair Vote Canada, an organization that does lobbying and public education on the benefits of changing our voting system so that more votes count.
He likes to cyclo-commute as much as possible, year round.
Fair Vote Canada: One step closer to making every vote count!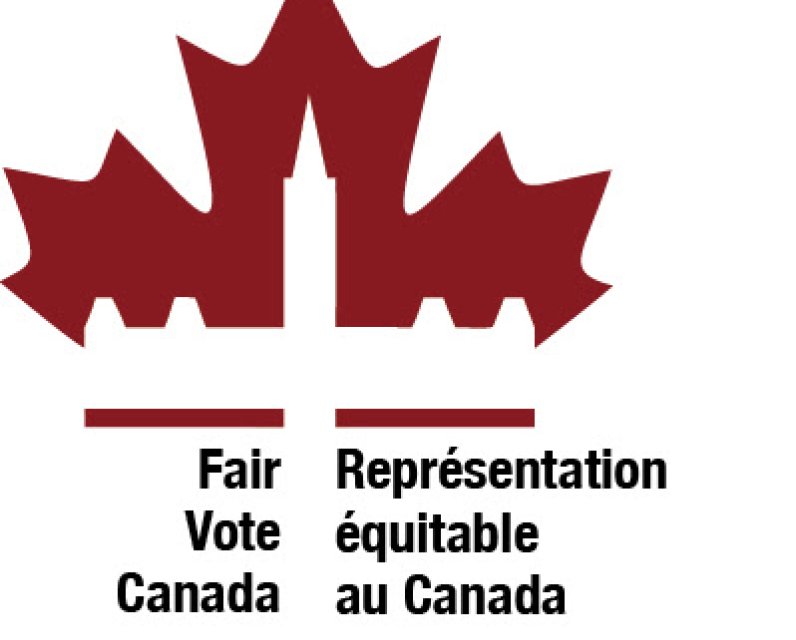 Français à suivre
For Immediate Release
Electoral reformers across the country are relieved and thrilled to see the launch of the Special Committee on Electoral Reform.
"Canadians have been clear. Sixty-three percent of the electorate voted in 2015 for parties promising Voter Equality - to Make Every Vote Count. They want equal and effective votes," said Fair Vote Canada President Gary Shaul.
Proportional representation fits nicely with the Minister's principles for conducting the consultations. We know, after 13 previous studies and commissions and through a robust collection of research, the principle of proportional representation checks every box:
(a) Effectiveness and legitimacy - providing effective votes for most voters, proportional representation provides legitimacy to developing and implementing the laws that govern all Canadians;
(b) Engagement - With up to 8% higher turnout, proportional systems do a better job of engaging voters because voters know their votes count. When underrepresented groups are included in the political process, national unity will be enhanced since we will no longer shut out voters for some parties in some regions;
(c) Accessibility and inclusiveness - Over 90 countries including 85% of OECD nations have proven proportional systems are inclusive and easy to follow once people engage with the new system;
(d) Integrity - Proportional systems will build integrity when votes are translated honestly into seats and almost everyone can have a representative aligned with their values;
(e) Local representation – Proportional representation is a family of systems, and we know that every country needs to adapt models to meet their specific needs and geography. Fair Vote Canada calls for all candidates to be locally nominated democratically, and elected by constituents.
"We encourage all Canadians to join the debate on how our new electoral system must address our democratic deficit. It's time to change our electoral system so that it reflects Canadian values", said Fair Vote Canada Vice-President David Merner.
Fair Vote Canada has been down this road before. We encourage this Government and the media to embark on an informed, honest discussion to fairly represent all democratic options. Let's work together to build an all-party consensus or strong majority on a new electoral system that will make every vote count.
- 30 -
---
Pour diffusion immédiate
11 mai 2016
Un pas de plus vers des votes équitables!
D'un bout à l'autre du pays, les partisans de la réforme électorale sont à la fois soulagés et excités de voir le lancement du Comité spécial sur la réforme électorale.
« Les Canadiens ont été clairs. En 2015, soixante-trois pourcent de l'électorat a voté pour un parti qui promettait l'égalité des électeurs, qui voulait faire que chaque vote compte. Les électeurs veulent des votes justes et effectifs », affirme le président de Représentation équitable au Canada, Gary Shaul.
La représentation proportionnelle s'agence très bien avec les principes ministériels pour mener des consultations. Nous savons, après 13 études et commissions et grâce à des recherches exhaustives que le principe de la représentation proportionnelle comble toutes les attentes.
(a)   Efficacité et légitimité – En accordant des votes effectifs à la plupart des électeurs, la représentation proportionnelle donne de la légitimité au développement et à l'implémentation des lois qui gouvernent tous les Canadiens.
(b)   Engagement – Avec une participation électorale jusqu'à 8% plus importante, les systèmes proportionnels sont plus efficaces pour encourager les électeurs à exercer leur droit de vote, parce que les électeurs savent que leur vote va compter. Lorsque des groupes sous-représentés sont inclus dans le processus politique, l'unité nationale est renforcée du fait que les électeurs de certains partis dans certaines régions ne sont plus exclus.
(c)   Accessibilité et inclusivité – Plus de 90 pays incluant 85% des nations de l'OCDE ont prouvé que les systèmes proportionnels sont inclusifs et faciles à appliquer un coup que les citoyens s'engagent auprès du nouveau système.
(d)   Intégrité – Les systèmes proportionnels renforcent l'intégrité lorsque les votes sont traduits en sièges de manière juste et que pratiquement tous les électeurs peuvent avoir un représentant élu qui porte leurs valeurs.
(e)   Représentation locale – La représentation proportionnelle est une famille de systèmes et chaque pays doit adapter le modèle pour combler ses besoins spécifiques et tenir compte de sa géographie particulière. Représentation équitable au Canada appelle à la nomination démocratique locale de tous les candidats et à leur élection par les électeurs.
« Nous encourageons tous les Canadiens à se joindre au débat sur la manière dont notre système électoral doit régler le déficit démocratique et doit changer pour mieux refléter les valeurs canadiennes. » dit David Merner, vice-president de Représentation équitable au Canada.
Représentation équitable au Canada a déjà suivi cette voie. Nous encourageons ce gouvernement et les médias à s'engager dans une discussion informée et honnête afin de représenter toutes les options démocratiques impartialement. Travaillons ensemble à construire un consensus multipartite ou une majorité forte pour un nouveau système électoral qui fera en sorte que chaque vote compte.
- 30 -
Comments