×
Warning message
Last import of users from Drupal Production environment ran more than 7 days ago. Import users by accessing /admin/config/live-importer/drupal-run
Last import of nodes from Drupal Production environment ran more than 7 days ago. Import nodes by accessing /admin/config/live-importer/drupal-run
Unpublished
Opinions
About the author
A former federal civil servant (Foreign Affairs) and consultant, Terrence Lonergan lives in Ottawa and is active in local and community affairs.
 
Intensification: A Better Residential Growth Management Strategy for Ottawa 2020-2046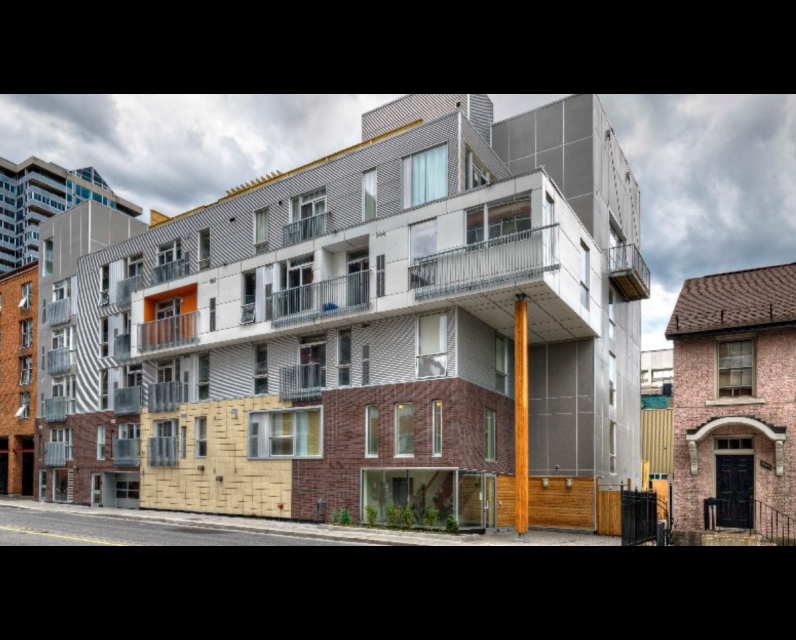 I am critical of the recommendation made in Report ACS2020-PIE-EDP-0012. I believe that the Full Intensification Option is better than the Balanced Scenario.I will explain why by making 5 points.
Point 1. The report does not estimate the financial burden of each option for the City. It is likely that any expansion of the built area entails additional costs, in terms of service, transportation, community integration and environmental protection. Over 25 years, these differences could be considerable and reveal how much cheaper, and more efficient, intensification really is. There are numerous references to scoring in the background documentation, in relation to Engineering, Transportation, Community Integration and Conflicting Uses. However, scoring is to be applied only to determine which specific land parcels are to be included in the expansion not to evaluate the specific merit of the three options. This is a problem. Since the Balanced Scenario envisages the development of 1,300 to 1,900 hectares of greenfields, the City should be evaluating as precisely as it can the overall financial burden its taxpayers are about to shoulder.
Point 2. Ottawa introduced Intensification in 2012. The historical record shows that, from the beginning, Ottawa exceeded its target, by 13% for 2012-2017 and by 9% for the last three years. It is only through a change of methodology, i.e. by excluding dwelling units built on Vacant Urban Residential Land Supply (VURLS), that intensification can be said to have missed its target. Council should have been informed that the record suggests that achieving a 70% or higher intensification target by 2046 poses no great challenge. In fact achieving this goal should be relatively easy.
Point 3. So far, intensification has been about residential areas. About shoehorning extra dwellings within existing neighbourhoods. Of course, there is an upper limit to that strategy especially if neighbourhoods are allowed to evolve slowly and retain their character. Nevertheless, there is no stumbling block here because major intensification opportunities exist elsewhere. We just need to include commercial properties. Take the Merivale Arterial Mainstreet Zone, an area of 150 hectares, until very recently mostly paved over. The owners are already tearing up old parking lots, planning to knock down malls, and replace them with apartment buildings and senior residences. I count at least three major developments: the first now completed across the Merivale Mall, the second, at the planning stage, on the bottom half of the Merivale Mall property, the third also a planned development, on a vacant lot adjacent the Walmart at Baseline and Clyde. The corporate owners of these properties acknowledge that malls are perishing and that technological and social change is reducing our reliance on cars. In search of profitability, they are embracing intensification. It seems obvious to ask, why is the City not following in their tracks?
I took Merivale Road as example in part because I live there, but also because the Ottawa Home Builders Association (GOHBA) has been indulging in scare tactics. Under the title 'Mapping tells real story of proposed intensification', they have posted on their website a 'New York on the Rideau' vision of our community. It's absurd planning of course to pile up a mass of tall buildings in about one fifth of the Merivale AMZ, but that's their politics. As I said, the Merivale AMZ counts 150 hectares, it extends from Baseline to Hunt Club Road (and could be extended to Slack Road if necessary). Using the Balanced Scenario average density of 37.1 dwellings per

hectare, some 5,560 new dwellings could be built within the AMZ. A 50-50 mix townhouses and apartment buildings, with an average 71.5 dwellings per hectare, a form of development more suitable for an AMZ, brings the number of dwellings up to 10,725, or about 1/20 of our estimated needs from here to 2046. So, conclusion, yes, the City will achieve its goals by applying intensification to commercial lands within the existing built area without grossly altering the character of these areas.
Point 4. Since 2014, the Fisher-Heights and Area Community Association has called on the City to draw a vision for the development of the Merivale Road AMZ, what we call Mid-Town Merivale. The City could show leadership, gather community and owners in order to address a simple question: What shall we do with this major and very valuable piece real estate located at the geographic centre of the built area? City leadership here is key, because left to their own devices or preferences, as the GOHBA website so vividly illustrates, developers would build condo towers, the higher the merrier. The City should require that intensification in our AMZ results in an appropriate mix of buildings and dwellings, both tall and ground-level. The City should ensure that development within the built area is suitable to the location, assets and character of each area. Let high-rise buildings cluster around LRT stations, then look beyond and consider all the opportunities for low and medium rise development in the built area. And think of the social and cultural infrastructure this City could build. I raise this point with a sense of urgency because I believe Canada and Ontario will soon be looking for good large-scale social investment projects as a strategy to reboot the economy after the current pandemic.
Point 5. My last point is to encourage the City to cast aside the old idea that Ottawa is built around a single centre, its historical downtown area, towards which road and rail, business, shopping and culture must all converge. This perspective goes against the tide. Even before the Covid-19 pandemic struck, technology was pushing us towards decentralization. Ottawa should imagine its future as a multi-centred city, with business, cultural, social and recreational clusters, real town centres: in Kanata, Barrhaven, Orléans, and in Mid-Town Merivale. Decentralized and smart, encouraging neighbourhoods to develop their own character; it would be a change from

the suburban sprawl where one neighbourhood is indistinguishable from the other, where all feature the same bland collection of chain stores and franchises. This rich city of highly educated people deserves to be unique.
Ottawa's better, smarter, future lies within the existing built area. It can be accommodated through intensification, it will be achieved if the City shows vision and leadership. Make no mistake, the balanced scenario is a distraction, nothing more than a nostalgic attempt to give oxygen to an idea of City and Canadian society that is rapidly fading away. Intensification is the way forward.