×
Warning message
Last import of users from Drupal Production environment ran more than 7 days ago. Import users by accessing /admin/config/live-importer/drupal-run
Last import of nodes from Drupal Production environment ran more than 7 days ago. Import nodes by accessing /admin/config/live-importer/drupal-run
Unpublished
Opinions
About the author
The Ottawa Peace and Environment Resource Centre (PERC) is an incorporated, registered charity. It is primarily a volunteer-run, grassroots organization with a Board of Directors to govern its operations. The PERC was founded in January, 1983, by a group of concerned Ottawa residents who wanted to take action on peace issues of the time. The first newspaper - then called the Ottawa Peace Resource Calendar - was published in November 1985, and the Peace & Environment News (PEN) produced today continues that tradition.
We focus on peace, social justice and environmental issues, with an emphasis on local activities.
Our main activities include:
Working with Ottawa area non-profits and place-based community groups through partnerships, web hosting, promotion, and cooperation towards a more peaceful, sustainable and socially just world.
Operating a resource centre with books, periodicals, and multimedia resources on environmental, peace, and social justice issues.
Facilitating "PERCshops" on various topics, often in partnership with other groups.
Acting as a network hub for people and organizations who want to find information and take action locally on issues that matter to them.
Distributing the PEN, an accessible alternative local quarterly publication that addresses topics of peace, environment and social justice.
Our publication, the Peace and Environment News (PEN) is distributed through the local library and community centre networks, as well as to various local businesses and gathering places by our team of volunteers. It is available for FREE in these locations. Members receive the PEN mailed directly to their homes and inboxes in exchange for their generous support. To subscribe to the PEN - or give a gift subscription, simply make a tax-deductible donation.
The PERC gratefully acknowledges the support of these many private and business donors, our partners, as well as the contributions of the Ontario Trillium Foundation and the Ottawa Community Foundation.
Press Release – Ottawa's "Race to Retrofit" Challenge aims to help citizens reduce energy this November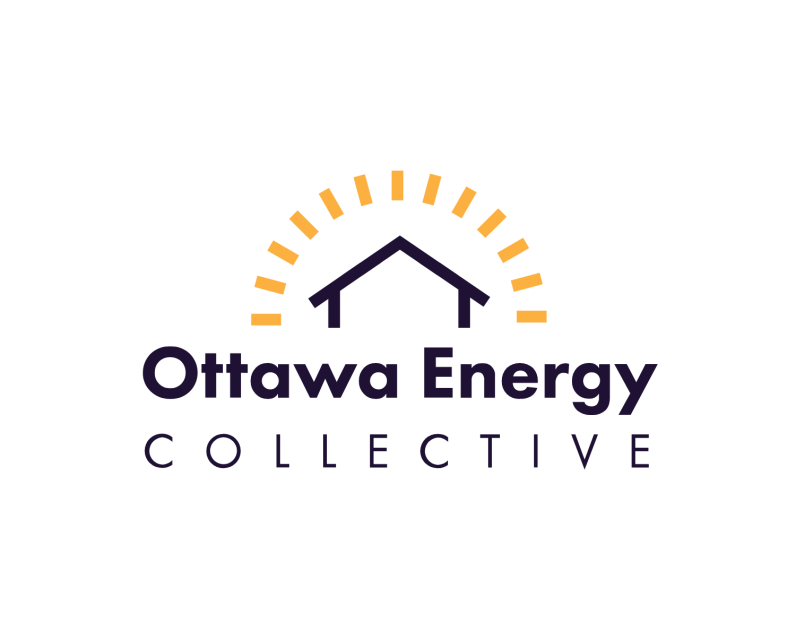 Canadians use three times as much energy as the world average, reaching 300 gigajoules of energy per capita last year – even more than our American neighbours. This is raising eyebrows internationally and placing a spotlight on the need to implement energy efficient practices at home.


Locally in Ottawa, half of our greenhouse gas emissions come from buildings, with 60% of those emissions tied to residential buildings – predominantly through heating. With winter on our doorstep, it is vital to explore methods that reduce home energy use. The Race to Retrofit Challenge from Random Acts of Green and the Ottawa Energy Collective, offers some ideas. This challenge will encourage participants to complete 10 energy-related actions, like "Install a Smart Thermostat" and "Insulate Your Attic". Participants can also log these actions on Random Acts of Green's mobile app, where users earn points proportional to the amount of carbon emissions their actions reduced and redeem them for discounts at various businesses. Random Acts of Green CEO, Jessica Correa, knows that fun challenges like this encourage and inspire people to take action. "By gamifying climate action in a fun, and approachable way, we can encourage people to make an impact – and we need people to feel empowered to do their part" notes Jessica Correa, CEO of Random Acts of Green, "As Canadians, we all need to work together to change our current energy habits, make new ones, and improve our homes to be more efficient."


"With around half of Ottawa's carbon emissions coming from buildings and the majority of that from the residential sector, immediate action is required to reduce our collective home energy usage" says Nathaniel Sneyd-Dewar, one of two Communication Coordinators at the Ottawa Energy Collective. His colleague, Jacob Tarasofsky, notes that "we need to take ownership over the emissions coming from our own homes, while continuing to pressure the government and large corporations to support the transition to an energy-efficient built environment in Ottawa." Ottawa citizens, classrooms, and businesses are being encouraged to participate in the virtual Race To Retrofit Challenge from November 15th to the 19th to build awareness about energy related activities that make a real environmental impact. Over 100+ stakeholders have been invited to promote and participate in the online challenge, including environmental groups, local businesses, green building contractors, city counsellors, key influencers, and many more. The groups hope to encourage even more participation from the Ottawa community to help achieve net-zero emissions from all residential buildings by 2050.



About Random Acts of Green, Inc.

Random Acts of Green, Inc. is an independently owned and operated Canadian-owned woman led social enterprise founded in 2015 and headquartered in Peterborough, Ontario. The company helps prove seemingly small changes add up to make big, ripple impacts for our environment. The organization brings businesses and people together in an online community (app, social media platforms, and website) to empower collective climate action.


Facebook.com/randomactsofgreen

Instagram: @randomactsofgreen

Raog.ca


About The Ottawa Energy Collective

The Ottawa Energy Collective exists as a collaboration between many environmental non-profits in Ottawa like EnviroCentre, Ecology Ottawa, Sustainable Eastern Ontario and many more. Our mandate is to achieve net-zero emissions from all residential buildings in Ottawa by 2050 and some of our flagship projects to achieve that goal include the Future Homes Ottawa pilot project that demonstrates the feasibility of deep energy residential retrofits and our social finance series that investigates models for bringing alternative finance to the retrofit space. More information about our work can be found at ottawaenergycollective.ca.
Facebook.com/ottawaenergycollective

Instagram: @ottawaenergycollective

ottawaenergycollective.ca


Contact Information

Jessica Correa, CEO of Random Acts of Green

Jessica@raog.ca

705-957-8575


Contact Information for the Ottawa Energy Collective:

staff@ottawaenergycollective.ca