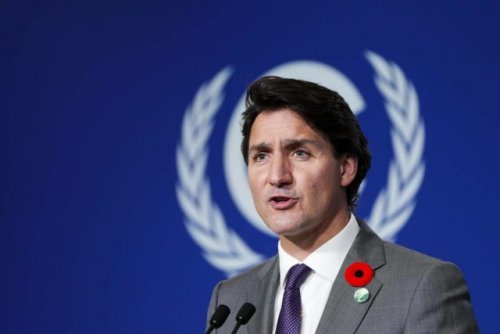 COP26: Will Canada meet its pledges?
It's the Super Bowl for the Environment. COP26—The UN's climate change summit has just wrapped up in Scotland. Almost 200 countries were in attendance for the two week convention, along with thousands of demonstrators.
Canada made some bold pledges during the event. Will they make a difference?
A lot of words were thrown around, but will they lead to any concrete solutions to rising sea levels and rising emissions? Some of Canada's promises were made by the Liberals during the last election. It seems Canadians are behind them according to the latest Leger numbers which show almost seven in 10 Canadians support the reduction in oil and gas sector emissions to net zero by 2050.
There is also strong support for other Canadian promises at COP26.
Our poll question asks:
Will Canada achieve its climate change pledges made at COP26?
Yes = 2.5%
No = 90.9%
Unsure = 6.6%
However you're watching and listening to our show, whether through our social media channels on Facebook, Twitter and YouTube, or on our podcast channels—iTunes, GooglePlay, Spotify, iHeartRadio and more—I would like to remind you that you can still "cast your vote" on this topic and then email your MP to tell them why.
Guests:
Karl Nerenberg, Parliament Hill Reporter at Rabble.ca
Dr. Thomas Gunton, Professor and Founding Director of the Resource and Environmental Planning Program at Simon Fraser University
Dan McTeague, President Canadians for Affordable Energy
Eddy Perez, Interantional Climate Diplomacy Manager, Climate Action Network Canada

Our Unpublished vote poll question...
Will Canada achieve its climate change pledges made at COP26?
The results so far:
Yes =
No =
Unsure =
If you haven't voted yet, you can do so — VOTE HERE