×
Warning message
Last import of users from Drupal Production environment ran more than 7 days ago. Import users by accessing /admin/config/live-importer/drupal-run
Last import of nodes from Drupal Production environment ran more than 7 days ago. Import nodes by accessing /admin/config/live-importer/drupal-run
Unpublished
Opinions
About the author
A writer, certified/literary translator and communications specialist with nearly 25 years experience working on Parliament Hill. In 2015, Ekstasis Editions published his translation of Robert Lalonde's Little Eagle With a White Head, winner of the 1994 Governor General's Award for French Fiction, and the 1995 France-Québec Prize. He is the former managing editor and English translation coordinator for the magazine Cité libre, founded by Pierre Elliott Trudeau in 1950. From April to November 2015, he was French language translator for the Office of the Leader of the Liberal Party of Canada. His latest translation, Robert Lalonde's The Heart is What Dies Last, has just been published. Ekstasis will be releasing his translation of Robert Lalonde's The World on the Side of a Trout in the coming months. Email: jp.murray@live.com
The National Capital Commission's new Plan for Canada's Capital undermines Gatineau Park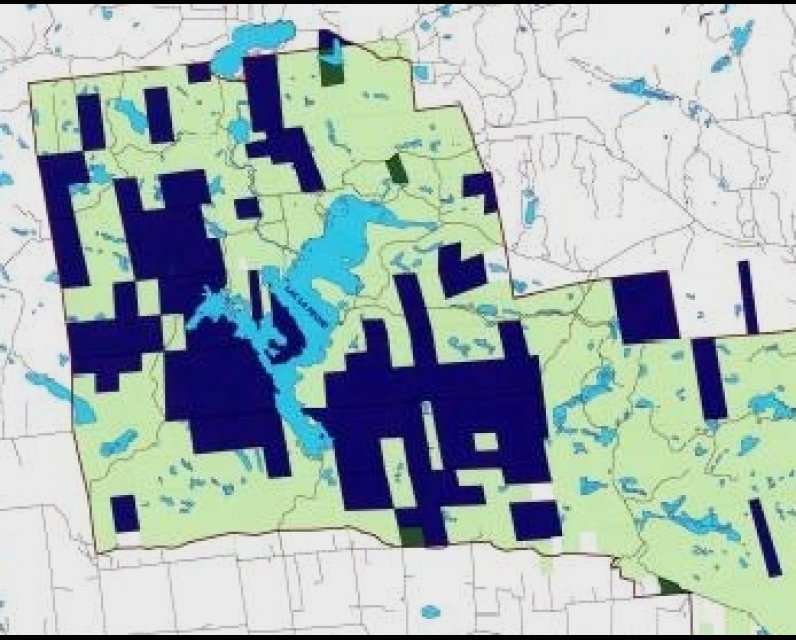 The National Capital Commission's new Plan for Canada's Capital undermines Gatineau Park. 
Tomorrow morning, the NCC will "unveil" its Plan for Canada's Capital 2017–2067, a document that attacks Gatineau Park and 80 years of park planning.
Careful reading of the bungled new plan reveals it will undermine the park's integrity in three ways: 1) by reversing the NCC's property acquisition policy; 2) by misrepresenting its ownership of 12,500 acres of park land, and 3) by misleading the public into believing it manages Gatineau Park according to international conservation standards.
Most importantly, the NCC is veering away from its long-standing policies regarding private park lands. From saying in all its plans that private property must eventually be acquired, the NCC is now capitulating to private interests. On page 70 of its Plan for Canada's Capital 2017–2067(PFCC), it says "Some privately owned lands are likely to remain within the Park boundaries," adding that it wants to "actively encourage these […] private owners to become stewards of the park."
That's a calamitous reversal. These "stewards of the land" have built houses on the Meech lakebed, which is public property; they have, for decades, been urging politicians and bureaucrats to close public facilities there, namely Blanchet Beach and the McCloskey Boat Launch. Moreover, they have built 131 new houses inside the park since 1992.  And groundwork for the 132nd new park house is currently flowing into Meech Lake...
More clear evidence of this flawed "stewardship" was discovered in 2013 and 2015, after the Municipality of Chelsea conducted exhaustive shoreline inspections. It discovered that 119 structures had been built without permits at Meech Lake, and that the majority of those structures, 79 of them, were on the lakebed,[1] which belongs to the federal government by virtue of a 1973 land exchange with the province of Quebec.[2] So much for the PFCC's theory that park residents can be "stewards of the land."
Although NCC policy has always been to acquire Gatineau Park private lands that are for sale, the agency has allowed huge tracts of private land to remain in the park. As a consequence, it has been forced to expropriate, time and again, at tremendously inflated cost to taxpayers.
It's like the NCC never learns, and keeps filling the pockets of lawyers and private property speculators.  Sharing her views on this "purchasing" process, Department of Justice lawyer Eileen Mitchell Thomas, QC, the NCC's legal advisor at the time, said in a March 21, 1975, letter to the NCC Chairman: "My comment concerning this piecemeal approach is that it is an expensive procedure (usually under some threat of possible development) because once land has become a potential housing development, there is a tendency for it to be considered of more value than raw land."[3]
Besides having a piecemeal and ruinous property acquisition strategy, the NCC also refuses to admit it owns 12,500 acres located in the lac La Pêche sector of Gatineau Park. The map on page 2 of the PFCC illustrates that point by shading those lands in white on an otherwise yellow park.
In countless documents, the NCC says it only obtained "management and control of those lands" by virtue of the 1973 exchange, while the "titles" remain with the government of Quebec. That's pure hogwash: the law and case law clearly stipulate that "no conveyance of title can be made by one government to another. Title remains throughout in Her Majesty.  All that need be transferred is the authority and duty to administer the lands on behalf of Her Majesty […] by complementary Orders-in-Council […]. No further conveyance is necessary nor would it be proper."[4] So much for the "Quebec titles" question. The Gatineau Park Protection Committee put an end to that myth, as a result of its March 2009 testimony before Quebec's Administrative Tribunal.
The PFCC's third failing is that it misleads the public when it says the NCC manages Gatineau Park according to Category II of the "International Union for Conservation of Nature (IUCN) protocol" (p. 67). Category II management is equivalent to that of a national park, and the IUCN clearly underlines that private properties are excluded within such parks. Accordingly, this NCC claim is pure sophistry.
Besides these three failures, the PFCC neglects to provide any clarification regarding the Gatineau Park boundaries question. Nowhere do we find out whether it will finally obtain a new order in council to recognize changes made in 1998 as a result of the boundary "rationalization."
It's really too bad the NCC gets most things wrong about Gatineau Park. As a result of its fear, blindness and mismanagement, the park is dying the "death of a thousand cuts" from land divestitures, road building and residential proliferation. Meanwhile, the NCC tries to lull us by saying visitorship and overuse of park trails are the problem.
Heritage Minister Mélanie Joly should really wake up and clean out the NCC barn. Surely the next 50 years of Gatineau Park deserve way better. Why doesn't she celebrate Canada's sesquicentennial by tabling a bill that will finally protect Gatineau Park?
---