×
Warning message
Last import of users from Drupal Production environment ran more than 7 days ago. Import users by accessing /admin/config/live-importer/drupal-run
Last import of nodes from Drupal Production environment ran more than 7 days ago. Import nodes by accessing /admin/config/live-importer/drupal-run
Unpublished
Opinions
About the author
Pat has been volunteering with the Greens since he was able to vote. Starting as a canvasser and road-sign installer, he worked his way into positions including volunteer coordinator, campaign manager and chief financial officer. When he was 21 years old, Pat represented the Greens as the candidate in Ottawa-West Nepean for the 2018 provincial election, after which he earned his diploma in Horticultural Industries at Algonquin College.
Pat is now preparing to complete his final semester at the University of Ottawa studying Environmental Economics and Public Policy. During his studies, he completed research with the Vanier Community Association to help develop an Intergovernmental Homelessness Strategy Analysis, presented a paper on the prospect of a provincial public school garden network, and delivered a mock memorandum to cabinet on how the government can fund music therapy as a supplement to addictions and mental health treatments.
Pat also has extensive experience working in customer service, having worked 6 years at McDonald's, and the last 3 years at Gabriel Pizza.
"The only vote wasted is a vote not cast" Q&A with Kanata-Carleton Green Candidate Pat Freel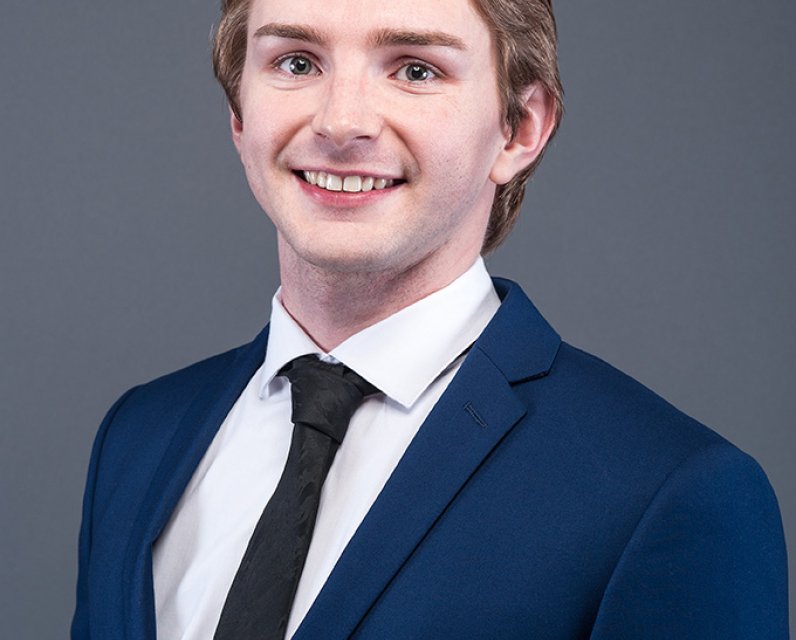 I received a series of questions from an undecided voter the other day, and thought sharing this it would benefit other undecided voters out there in Kanata-Carleton.  
Q: What is your background, and why do you feel you are qualified to represent the people of this riding in Queens Park? 
To begin on a personal note, I strongly believe that there needs to be more young representation in politics, and also more queer representation in politics. As a young gay man,  I will bring a lot of progressive and inclusive policies to Queens Park, help create a more representative legislature, and help guarantee a more sustainable future. 
I have been working in customer service since I was 16 years old. 90% of this experience is in the food service industry, where I held supervisor roles and chaired health and safety committees. Here is where I honed my listening, problem solving, and leadership skills I hope to bring with me to Queens Park. I believe my experience in customer service makes me an ideal candidate who listens to the concerns and needs of their constituents, and collaborates to create unique solutions at a grassroots level. 
I have earned a graduate's certificate in environmental studies, and a diploma in horticultural industries. At Algonquin College, I learned about ways cities and suburbs contribute to climate change, and how we can reintroduce nature into our cities in order to achieve things like reductions in heat island effect, improve stormwater management, and create more opportunities for locally grown food. I've grown up gardening in my mothers perennial garden, and spend my summers working in the gardens of my friends and family. It was also during this time that I ran in the 2018 provincial election in Ottawa West-Nepean. 
However, after college I decided to pursue a university education to truly get a foothold on how to understand and implement policies that can lead us to a sustainable future. During my studies, I've worked on projects that had to do with:
Collecting and interpreting data from uOttawa students regarding their perspectives on campus sustainability and generating a report that delivered recommendations to the university on how to improve students perceptions of campus sustainability, mental health and equity initiatives.

Analyzing the legal contexts of agricultural and natural resource issues in Canada and hypothesized ways that laws can be introduced to help the agriculture sector be less environmentally destructive while also incorporating elements of reconciliation. 

Presenting a competition paper on the prospect of a provincial wide public school garden network as a tool in the fight against food insecurity, poor nutrition, and climate change.

Generating a trial logic model for OC Transpo and the City of Ottawa on the feasibility of an OC Transpo 'Rider Loyalty' program to help restore and increase Ottawa public transit usage following COVID-19 lockdowns

Collaborating in groups with the Vanier Community Association to develop an intergovernmental analysis of homelessness strategies between Canada-Ontario-Ottawa.

Trialing a federal memorandum to cabinet on the integration of music therapy and music learning as a tool to be used in conjunction with regular psychotherapeutic methods in drug rehabilitation facilities for youth and vulnerable groups 
And finally, I've been volunteering with the Green Party since I was 17 years old. I started as just a canvasser and post-pounder for road signs, and then held the position of Treasurer for my local riding association, which I have held for about 8 years now. I've served as Official Agent for the Jennifer Purdy and the Andrew West campaigns, and in 2019 helped manage Jennifer's campaign to yield a 6.5% vote share - the highest Green share of the vote in the Ottawa Metro area. During Jennifer's 2021 federal campaign, I acted as her volunteer coordinator, and was able to break our Green campaign's record of flyers distributed by delivering 6000 flyers that election. 
I know that these experiences have made me qualified to represent Kanata-Carleton at Queens Park. Over the years, I have demonstrated my commitment to environmental, social, and economic problems that have been ignored by all the other parties. I am a born-and-raised resident of Kanata-Carleton that has seen the dramatic changes within the community over 25 years, and am a young, local leader who has no strings attached to the interests of big corporate donors, or hidden political agendas. Everyone says 'the younger generation is going to have to deal with these problems' - Well - I am part of that generation, and I'm here to finally get Queens Park to work on collaborative and authentic policies. 
Q: The price of housing has spiraled out of control since the last election. What plans do you have to make housing affordable again, especially for first-time homebuyers?
A huge part of why the housing crisis is even happening is because of speculation. The Federal Government has introduced some new measures to help deal with this, but the province has to step up to the plate as well.
The Greens want to tackle this problem by introducing a multi-home speculation tax on the owners of 3 or more homes (20% on 3rd homes, and increases with each subsequent home), and use a 30% vacant homes tax to make sure these homes are being used to shelter families, and not as investments.
We will also be working on alternative home ownership pilots, such as co-housing, tiny homes, and rent-to-own to assist low and middle income first time home buyers. By increasing the number of houses, particularly affordable houses, our goal is to simultaneously make homes affordable again, and end the homelessness crisis facing our province.
See pages 30-37 of our 2022 platform for more information!
The pandemic has put a serious strain on our healthcare system as a whole. What are your plans to improve access to healthcare and improve the quality of healthcare in the province?
First and foremost, we want to help folks adopt healthy behaviors to help reduce the need to have to use the healthcare system in the first place. Early investments in preventative healthcare measures will lead to better long-term outcomes! Personally, I can see this in the forms of removing the tax on things like fitness/sport activities, supporting local farmers, and fighting pollution.
We have a goal of immediately implementing a min wage of $35 for RPNs and a $25 min wage for PSWs. This, along with investments in training new nurses will help attract healthcare workers back to Ontario, so we can properly staff homes and hospitals.
As a candidate in Kanata-Carleton, I will also be working diligently to get the support we need to improve healthcare in our rural neighborhoods as well by expanding the roles and scope of nurse practitioners as primary health care providers.
Q: Do you support universal pharmacare? 
Yes, I think universal pharmacare will be an important step in helping make life more affordable for folks in Ontario. This will be a critical building block in the journey toward implementing a universal basic income in Ontario.

 
Q: My partner is a nurse and is subject to Bill 124, which limits pay increases for nurses to 1% per year despite the shortage of nurses and the stress on our healthcare system. Will you support repealing this bill? 
Undoubtedly - this bill has to go. Such a slap in the face to nurses after everything they went, and are still going through. Please express to your partner my gratitude for their work throughout the pandemic.
See pages 8-15 in our 2022 platform for more details about healthcare!
Q: Amid soaring gas prices & inflation, owning a car is more expensive than ever. What will you do to increase the utility and affordability of public transit? 
Personally, I don't see gas prices ever returning to 'normal' prices. But, for folks concerned about gas prices, the Greens are committed to making other parts of our lives more affordable, and incentivize shifting away from reliance on gas. Oil and gas isn't going away - but we need to be wiser in how we consume it.
The Greens want to move money away from some of the proposed reckless highway projects and restore the 50% cost sharing for transit operations in order to help make fares more affordable. This, coupled with establishing dedicated trucking lanes on highways will help reduce the amount of traffic on our highways. We'd also like to see regional fare integration, and seamless travel between transit systems.
I also believe in advocating for a transit loyalty program for Ottawa Transit, similar to a GO train pilot project seen in Toronto.
For more information on our transit plan see pages 38 and 39 of our platform!

 
What are your plans to make Ontario a more environmentally sustainable province? 
Electric vehicles are not enough in our fight against climate change.
First, we would immediately restore the Office of the Environmental Commissioner, and commit to delivering independent auditor general reports focused on the province's management of environmental issues.
The Greens have long advocated for serious investments in renewable energy. We have a plan to double Ontario's electricity supply and make our electricity emissions free as quickly as possible. There are swaths of wasted real estate roofs that could be used as solar energy hubs, or reinforced to be equipped with green-roofs to help cities manage their storm water runoff. Increasing our utility from rooftops will prevent us from needing to cut down forests or develop farmlands into sources of renewable energy.
Our ambitious housing plan also puts tremendous emphasis on building energy efficient houses, and using sustainable building materials to have as minimal an impact as possible on the environment in our quest to end homelessness.
We're the only party with a truly impactful proposal to invest in the green economy. Our goal is to create thousands of jobs in renewable energy, home retrofitting, landscaping, and  agriculture. We want to help folks transition into this workforce by helping pay for the training and education they need to help build a more sustainable Ontario.
For more information on our plan to make Ontario more sustainable, see pages 45-58
Q: Do you support giving municipalities more power to change zoning laws in order to plan their cities more effectively? 
Absolutely. Cities are very important players in the movement toward a more sustainable society, and the current government's use of MZO's has been abusive. Through this, the Ontario PC's have shown they're more interested in developer needs than the needs of local communities - and this is particularly concerning with regards to the development of the Kanata-North Golf space.  I do however support the Greens proposal to freeze urban boundary lines to stop urban sprawl, which is particularly problematic in Ottawa. 
Please see page 43 of our platform for more information on how we plan to support cities!

 
How will you address the homelessness problem in Ontario? 
In 2012, the Liberal government canceled the Community Start-up and Maintenance Benefit, which helped people experiencing homelessness get into safe and secure shelters, and prevent them from being evicted or having their utilities shut off from not being able to meet payments. I would advocate for the possibility of temporarily reintroducing this policy as a transitory policy to help move those experiencing homelessness into homes until more affordable housing is available.
Safe and affordable housing is a key determinant of health - and the Greens know this. Everyone has a right to a safe, livable, and affordable home. By moving forward our sustainable and affordable housing plan. I've provided some points directly out of our platform - and I will fight hard to make sure that these promises are realized here in Ottawa.
Build 182,000 new, permanently affordable community housing rental homes over 10 years, including 60,000 supportive homes - at the end of these 10 years, we hope to eliminate homelessness, but I believe we can achieve this sooner.

Support nonprofit housing providers with access to capital and explore a preemptive right to buy for nonprofits

Establish a seed fund for cooperative housing through direct funding and mortgage support

Renew 260,000 community housing rental homes over the next decade

Resume the homelessness census canceled by the PCs

Utilize a housing first model to ensure housing solutions are the first priority when helping those in need
Please see pages 30-32 of our platform for more information on our housing Plan!
What are your plans to improve the quality of public education in the province, and how do you plan on making post-secondary education more affordable? 
To start, I'd like to note that I was encouraged to work as soon as possible, since my family (single mother raising two boys) didn't really have enough money to send me to school. I have held a job since I was 16 years old, and have been able to pay my own way through post-secondary education without taking a OSAP loan (7 years of post secondary education) - with the exception of one year of college, and this last year, since COVID ate away my savings… 
The Green Party of Ontario is committed to funding post-education in fields that will help move Ontario's economy to a greener economy. We are also ready to work with the federal government  toward making post-secondary education free for all students. Until the government is ready for this level of commitment, I will fight to reduce the independent student status to 4 years after High School, and to reimplement and increase the tuition repayment grace period which was eliminated by Merrilee Fullerton during her time as Minister of Colleges and Universities. 
The Green Party of Ontario has long advocated for the elimination of EQAO testing, a program that costs the province $30 million dollars to administer, and does not truly improve education outcomes for our primary and secondary students. By canceling this, the province could use that $30 million in annual savings to address school infrastructure issues, and hire more teachers to help reduce class sizes. 
The Green Party of Ontario has always believed we should merge the Catholic and Public school boards - and I believe this is a conversation we still need to have. The Greens understand that students have been through a chaotic 2 years with COVID, and merging the school boards is not a high priority for the party at this point in time - nor would the party introduce any notwithstanding clauses to force this process, like Ford did with Toronto City Council. This issue is very sensitive, and must be talked through with parents constructively and rationally.  I truly believe this can have tremendous impacts in improving the equality of education through the savings in administrative costs - but it must be implemented at the right time. In fact, the potential savings of this isn't included in our platform's revenues because we're committed to acting on this properly. 
Please see pages 16-18 for more information about our plan for education in Ontario!
How are you going to specifically represent the interests of Kanata-Carleton at Queens Park?
As someone who has lived in Kanata-Carleton my whole life, I believe bringing 25 years of Kanata-Carleton living to Queens Park is an important first step in getting KC's interests and concerns heard in the legislature. 
Kanata-Carleton has a huge amount of forests, wetlands, and farmlands. These natural spaces need to be protected, and farmers in our riding need to be included in the conversation about how the province can support them and protect their livelihoods - in addition to protecting and managing unused farmland. 
Our riding also has over 35 public funded schools - schools that need a provincial government that works with them, not against them. I promise to be a strong advocate for youth and their quality of education in our riding - because I'm the candidate that has the most recent experience in how modern public education has impacted youth in Kanata-Carleton. 
Kanata-Carleton also has a significant aging population, which was tremendously let down by the failures of our MPP to get any work done during her time as Minister of Long Term Care. She can blame the previous Liberals all she wants, but the bottom line is that her party had no real plan to ever address the issues in long term care, and COVID only exposed that to the bone. I want to fight to protect our seniors, and improve our healthcare system so everyone has better access to medical and mental health services.
And finally, there are plenty of areas in the riding that host social housing and care homes for people with disabilities. These people have also been completely abandoned by the PC government, and will continue to be neglected by both the Liberal, PC, and NDP government. Only the Greens are promising to double ODSP payments immediately and regulate rent control so folks with disabilities can live with dignity.
Q: Are there any other issues you'd like to mention that you feel are important?
The only wasted vote is a vote not cast. 
Strategic voting, and the dismal policies of the Liberals and PC parties are the reason this province is struggling so hard to keep its head above the water. Truly these parties are only interested in the demands of their wealthy donors, and don't care about the regular people in this province like you and I. 
As your local Green candidate, I am committed to being a voice that represents my riding first, and my party second. I am also the only candidate in Kanata-Carleton fully committed to addressing our ecological/climate crisis. During my time and experiences in politics, I have come to greatly distrust the NDP brand, particularly following the failure of the BC-NDP party to protect the great rainforests, and protect indigenous communities. This culture of overpromising and under delivering is likely to be reflected in the ONDP, and I am not going to place any level of confidence in that party. Andrea Horwath and her NDP party have had their chance to make significant impacts in Ontario since 2011, and they have been unable to get anything meaningful done in the legislature.
It's time for people in Kanata-Carleton to vote for a candidate, and not for a party. I truly believe I am the best representative of Kanata-Carleton in this election, and someone who has demonstrated an unwavering devotion to issues of the environment and social inequalities. My party is not controlled by the interests of big donors, encourages me to stand up for my constituents, and to not abide by its political dogma in every situation.
Political Reform is always a top-of-mind issue for the Greens. I believe Ontario is ready to see it, and that the Greens are the only party ready to work together to rebuild its voting system into one that's fair for everyone. We are the only party calling to create a 'Citizens Assembly on electoral reform to provide binding recommendations on modernizing Ontario's electoral system to ensure that every vote counts in a legislature and reflects the democratic will of the people' [ page 43 of the platform! ;) ].
I'm ready. And I have a feeling that Kanata-Carleton is ready. 
Let's get real. Vote Pat Freel!