×
Warning message
Last import of users from Drupal Production environment ran more than 7 days ago. Import users by accessing /admin/config/live-importer/drupal-run
Last import of nodes from Drupal Production environment ran more than 7 days ago. Import nodes by accessing /admin/config/live-importer/drupal-run
Unpublished
Opinions
To Concerned Citizens of Ottawa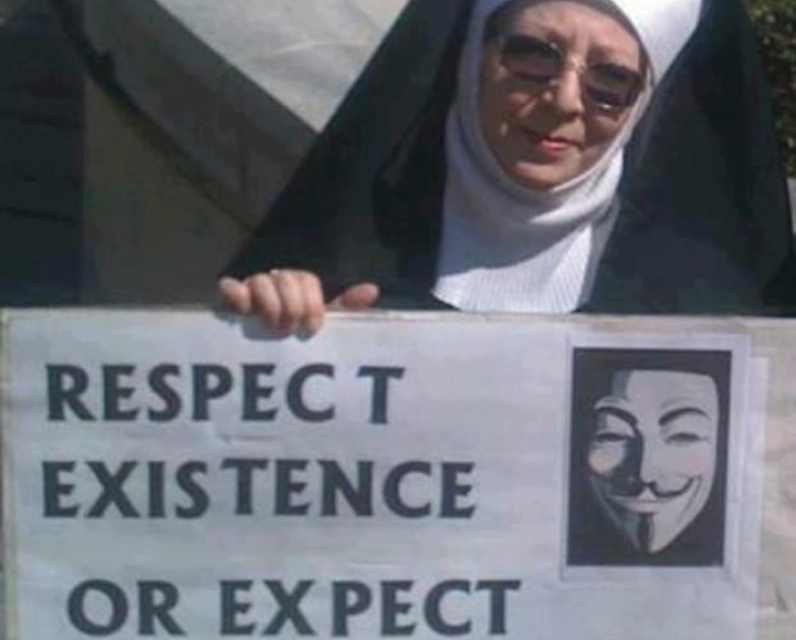 Dear Fellow Citizens,
Let us pause and consider for a moment, the fine kettle of fish, in which we find ourselves;
1.         About an hour ago, I leashed up the hound and was about to walk him across the street to the park. He was keen and pulled ahead! The 4 wheeled-vehicular something or other came roaring down the straight of our street at some 60 KM/h, weaving past the fluorescent 30 KM/h  School Zone, 'flags'. As the dog stopped in the middle of the street, I shouted, and the car veered to the right and continued down the side street at the same speed. I started to breathe again. Our street turns into a sharp curve, and continues for several blocks; cars gather speed and shriek to a halt, finally, at the sole stop sign.
We can't have a photo-radar camera on Walkley Rd, or on our street, because Mayor Watson thinks it might be perceived as a money-grab by the police, or the wrong person might be ticketed.
Are you concerned if you live on a street with a dangerous traffic situation?
2.         The Mayor, in answer to a question about why funding for the arts was so sparse, made this comment on October 31, 2016, [see reportage by Sandra Abma, it all depends on tax dollars and priorities!].
"Rather than lagging behind in arts investment, Watson said the city has "spent more money than we have before."  In particular, he cites the $41 million towards the Ottawa Art Gallery (OAG) Expansion and Arts Court Redevelopment project, and a recent investment of $500,000 to local groups for events and promotion in 2017.  "Where I come from, $500,000 is a lot of money." said Watson.  It certainly is, Mayor Watson BUT, $300,000 was cut from the contribution to the Arts envelope, and we don't know where that money went. My Councilor, in response to my June query concerning the $300,000 deducted from the Arts Envelope,  was unable to give me an answer. 
Sean Wilson, president of Ottawa Festivals said, "it's less about buildings and more about what's happening in those buildings."  "We're not looking for gold-plated toilets. We're not looking for, you know, more black-tie galas.What we're looking for is money to turn on the lights, to bring the quality of artists the city needs, to pay people a living wage," said Wilson.
Local arts groups remember celebrating on Feb. 28, 2012, the date Mayor Jim Watson and Ottawa city council unanimously voted to approve a plan to boost base funding for the region's festivals and arts organizations. "Nothing happened on it, absolutely nothing happened on it, and I am left scratching my head," said Julian Armour, executive director of the Music and Beyond summer classical music festival.  "Right now, we've got a lot of arts organizations, frankly, on life support that really need serious investment," he said.
I am concerned about this one-sided approach to funding the arts, aren't you? 
3.         I was driving along Strandherd Drive recently, where blocks and blocks of new townhouses are being built. This is surburbia. On my street, in an outer Ward, where a year ago a single house existed, 4 single-family homes are being built. This was allowed by the Committee of Adjustment although the application of the Infill Policy was intended for Inner City Wards only.
To develop these extra-urban suburbs, it is the Mayor's intention to double the width of the Airport Parkway to improve traffic to the suburbs, which we weren't supposed to have any more, because we were concentrating on infill development. A loss of more green space.
Do you find more and more of our municipal policies contradictory?
4.         Mayor Watson, disappointed that Hockey on the Hill won't happen, expressed his regret earlier this week on the CBC Radio News…'it's too bad,' he said, 'it was a good product.' A product! We are now consumers of the 'products' of our own governments.
5.         And now, the last one for tonight; On July 25, 2016, Abdi Abdhirahman, died following a brutal encounter with 2 Ottawa Police Officers. That was 3 months and a few days ago.
Are you concerned that you have had no news about his death? No idea how many calls went from that Bridgehead to 911, as the patrons freaked out; no idea how he died? Are you concerned walking the streets of Ottawa being protected by these same police?
6.         Ottawa is a tricky city to run.  At one and the same time, it is a town in Ontario and it is Canada's Capital.
The governance is shared between the National Capital Commission, which has jurisdiction over so-called 'civic' issues, those of state, and the City of Ottawa, which has jurisdiction over so-called 'municipal' issues.
Our problem is that we have a Mayor who seems to understand none of this, the issues he deals with are the issues he wants to deal with. He rules by "Lex Fiat'.
Am I the only one aware that we have not been titillated by the speeches of Jan Harder or Alan Hubley in the last several months? Has anyone heard Tobi Nussbaum on the radio? Or Jeff Leiper?  Recently, I mean.
Am I the only one concerned that all decisions taken at City Hall are 'unanimous'…is there no dissenting opinion any longer? No compromise?
Am I the only one concerned that the Mayor is the spokesperson for the City?
In a series of pre-budget consultations, my Councillor, and two others had a joint meeting in our part of town.  The Mayor attended.  Am I the only one wondered if this was Consultation Chill? Did he not trust the Councillors to answer our questions appropriately? Was he spying on the Citizens views? Doesn't trust the Councillors to speak, or to report back?
Are you concerned by this? Did the Mayor attend the Public Consultations in your Riding? 
If you are concerned, let's share information and see what we can do about it.