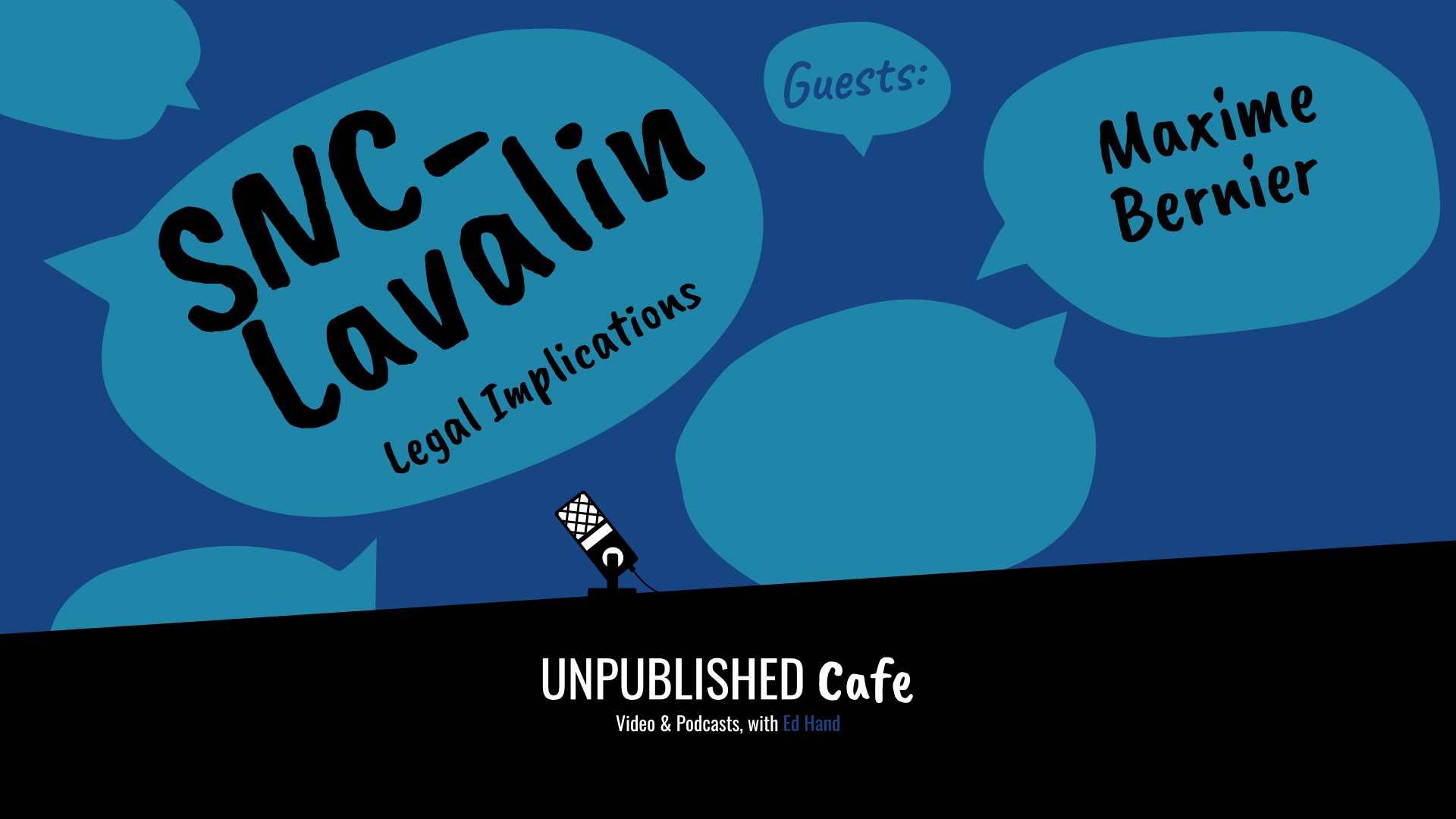 Unpublished.Cafe Podcast—Maxime Bernier on SNC-Lavalin
In this episode of Unpublished Cafe, we sit down with the leader of the People's Party of Canada, Maxime Bernier, to get his take on the SNC-Lavalin scandal; the explosive story of political meddling in a judicial decision was just the tip of the iceberg. Since the story broke, it's become much more than just a "he said-she said" dispute. There's been calls for the PM to step down, the call for a public inquiry and even a police investigation.
For the Liberals, blood is in the pool and the sharks are circling. As mentioned this scandal keeps fanning the flames of discontent. Now we have a damning audio recording between Jody Wilson Raybould and Canada's Top public servant, Michael Wernick in which a Deferred Prosecution Agreement (DPA) is discussed for SNC-LAVALIN. Which takes the story in a whole new ethical and legal direction.
Here on the Unpublished Cafe, we will endeavour to interview the leaders of the federal parties for their perspective.  So stay tuned and follow along as we examine the different perspectives on this burning issue. 

Our Unpublished vote poll question...
Is the People's Party of Canada a viable alternative for your vote in the next federal election?
The results so far:
Yes =
No =
If you haven't voted yet, you can do so — VOTE HERE