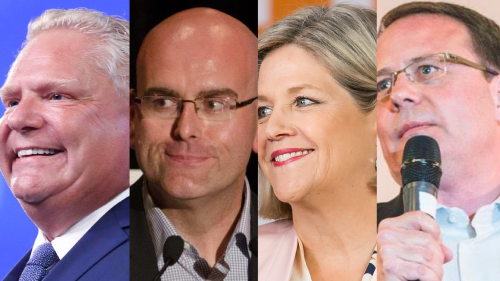 Canada's most populous province is one month away from going to the polls. The PC's are looking to continue in power, while the official Opposition the NDP is looking to build on it's previous success while the Liberals, are trying to find their way out of the woods. Which way will voters go this time? 
Four years after Doug Ford landed at Queen's Park, he is looking for another mandate. The party's just announced platform comes with some big spending, more than $198 billion. A return to balance will be further down the road. The NDP platform focuses on healthcare with promises of more nurses and PSW's although there was no price tag. The Liberals have announced a pay transparency plan and "before and after " school care to run in line with the feds child care plan. 
Catch our show tonight at 8 pm Eastern, 5 pm Pacific!

Our Unpublished vote poll question...
If the election was held tomorrow, who would you vote for: PC, Liberal, NDP, Green Party, or one of the smaller parties?
The results so far:
PC =
Liberal =
NDP =
Green =
Other =
If you haven't voted yet, you can do so — VOTE HERE