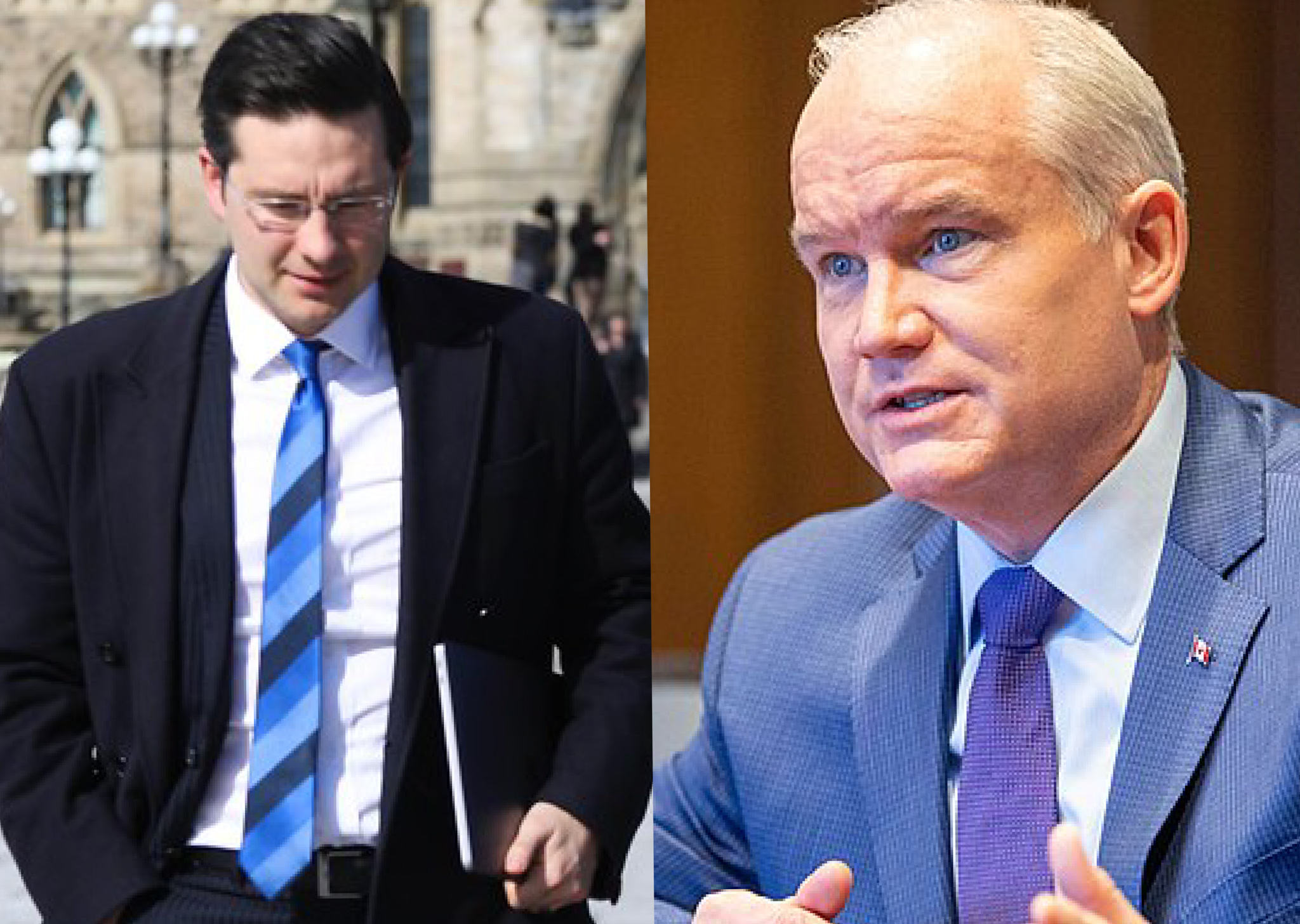 Can the Conservative Party unite after the Freedom Convoy?
Call it what you will...'The Karen Convoy', 'The Freedom Convoy' or 'FluTruxClan', the two week occupation of downtown Ottawa has claimed one political life, that of Conservative Leader, Erin O'Toole, who was ousted as leader of the party when two thirds of his caucus voted to go in another direction.
It will spawn a leadership race for the Tories. Can a new leader stop the party from shooting itself in the foot or unite all the views in the Big Blue Tent?
The so called 'Freedom Convoy' has turned downtown Ottawa on its head. It has also ignited similar protests at border crossings in Alberta, Manitoba and Canada's busiest crossing to the US, the Ambassador Bridge in Windsor. And in just a few days, the interim Conservative Leader, Candice Bergen has flip flopped from supporting the convoy to now telling them to go home. If you were a Conservative supporter, you might wonder what they'll say tomorrow.
The Conservatives were disappointed in their performance in the last election and mumbling about new leadership has been around since late September. Which direction will the party sail now?
You can cast your vote in this week's poll question when it appears below... 

Our Unpublished vote poll question...
Can the Conservative Party of Canada be united?
The results so far:
Yes =
No =
Unsure =
If you haven't voted yet, you can do so — VOTE HERE