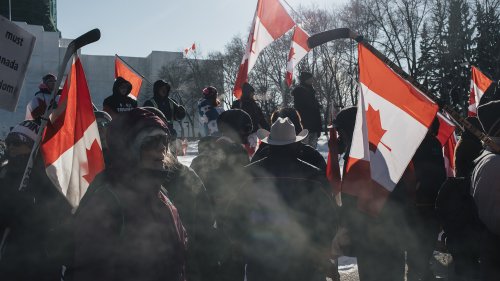 The Emergencies Act Inquiry
There's less than two weeks left in testimony for the Public Order Emergency Commission which is hearing testimony from all sides into the federal government's use of the Emergencies Act. On February 14th, the federal government made the declaration to end the occupation of downtown Ottawa along with blockades in Alberta and in Windsor.
Our Unpublished Vote question asked: Was the Emergencies Act required to bring an end to the occupation?​ 
Our audience responded: 
14.2%  = Yes
80.1%  = No
5.7%     = Unsure
You can still vote, comment and email your MP on this issue by clicking on the link below.
We have a great line up tonight--Join us here at 8 pm EST | 5 pm PST 

Our Unpublished vote poll question...
Was the Emergencies Act required to end the Ottawa occupation?
The results so far:
Yes =
No =
Unsure =
If you haven't voted yet, you can do so — VOTE HERE