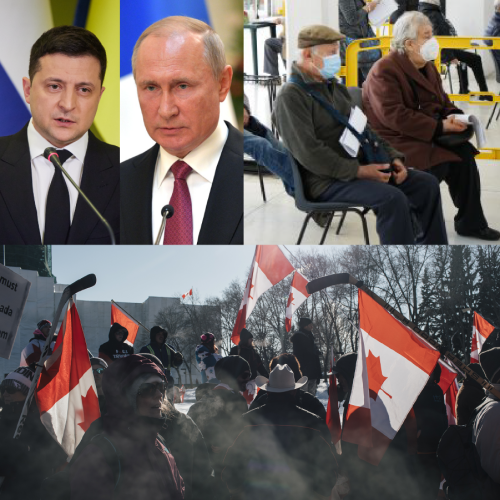 WATCH OR LISTEN NOW 
The curtain will soon fall on 2022, a year that started with so much optimism after two years of Covid restrictions, vaccine mandates and lockdowns. Instead of a rebound to normal, many other issues have risen to prominence during the year.  In tonight's show, we look back at some of those events of 2022 and where they may lead us in 2023. 
Watch the show, read the articles and then cast your vote by clicking on the link below when it appears. Don't forget to email your MP to tell them why you think what you do--Only at Unpublished.ca! 

Our Unpublished vote poll question...
What do you feel was the biggest story in Canada this year?
The results so far:
The Freedom Convoy and use of Emergencies Act =
Liberal NDP Cooperation Pact =
Pierre Poilievre winning the Conservative leadership race =
Russia's invasion of Ukraine =
Healthcare crisis in hospitals =
Pope's Apology to First Nations =
Other =
If you haven't voted yet, you can do so — VOTE HERE