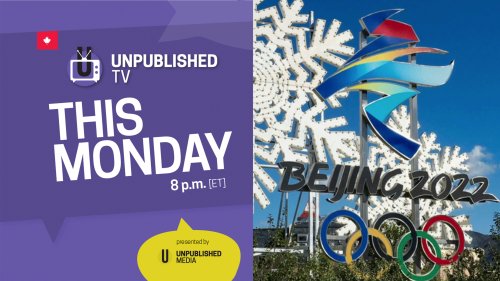 This MONDAY on UnpublishedTV: Should Canada boycott the 2022 Winter Olympic Games in China?
With less than a year before the 2022 Beijing Olympics, there is a growing chorus of voices calling for a boycott of the next Winter Games. Will it happen?
Boycotts aren't new when it comes to the Olympiad. Western nation's boycotted the 1980 Moscow Games. The '76 Games in Montreal were also boycotted. The collateral damage in a boycott are the athletes who have spent the last four years training for the Games. Last week, as asked viewers whether they supported the idea of boycotting the 2022 Olympics. The results so far:
90% - Yes
8% - No
2% - Unsure
If you have not already voted, there's still an opprotunity to participate by heading over to Unpublished.Vote!
Be sure to tune in Monday at 8PM ET on Youtube and Facebook for the premier viewing of this weeks panel!

Our Unpublished vote poll question...
Considering China's treatment of Canada, do you support a boycott of the 2022 Beijing Olympics?
The results so far:
Yes =
No =
Unsure =
If you haven't voted yet, you can do so — VOTE HERE