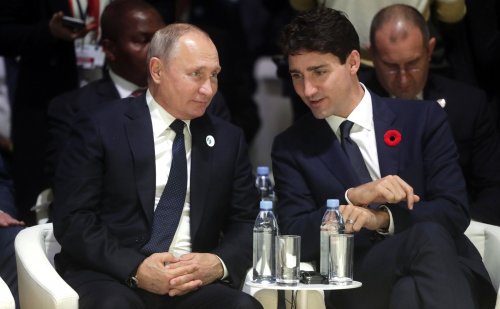 Canada and the Russian-Ukrainian Crisis
Diplomatic efforts are doubling up to avoid war between Ukraine and Russia. Will it be enough?
Since November, 100,000+ Russian troops have been stationed along the Ukraine-Russia border for what Russia calls military exercises. Ukrainians are growing more nervous about the prospect of war. Since the 2014 annexation of Crimea, Ukrainians have been dealing with violent insurgencies that have left thousands dead and their homes in tatters.
French President Emmanuel Macron is meeting with Russian President Vladimir Putin to try and reach an agreement. The US has been warning of a possible invasion since late last year. Canada is keeping close tabs on the situation as the largest Ukrainian diaspora outside of Ukraine and Russia reside here: 1.2 million.
This country has sent funding and non-military equipment along with troops for training Ukrainian military. It has not sent lethal military weapons. Macron refers to today's meeting as "dialogue and de-escalation".
This is a pivotal moment in the standoff.

Our Unpublished vote poll question...
Should Canada send military weapons to the Ukraine to defend itself?
The results so far:
Yes =
No =
Unsure =
If you haven't voted yet, you can do so — VOTE HERE