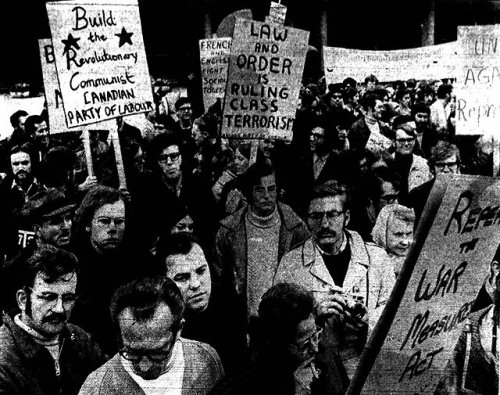 Extremism in Canada: Is it on the rise?
AIRING MONDAY MARCH 7, 2022     8 PM ET | 5 PM PT
Canadians like to think we're more tolerant, nicer, more welcoming than our American neighbours. The images of racial conflict in the US are prevalent, but when something like that occurs north of the 49th parallel, we're shocked. Should we be?
The freedom convoy is out of downtown Ottawa but the 3-week occupation is something the residents won't soon forget. As the collection of truckers made their way across the country, there were rumblings that other groups were using the movement for their own gain. The Confederate and Nazi flags that were seen on the first weekend solidified that view for many. Extremism in Canada has increased 320% over the last 5-years according to the Institute for Strategic Dialogue.
Our Unpublished Vote question this week asks:
Do you feel "extremism" is on the rise in Canada?
Our audience response so far...
Yes      = 41.6%
No        = 56.4%
Unsure = 2.5%
However you're watching and listening to our show, whether through our social media channels on Facebook, Twitter and YouTube, or on our podcast channels—iTunes, GooglePlay, Spotify, iHeartRadio and more—We would like to remind you that you can "cast your vote" on this topic at the link below, and then email your MP to tell them why.
Joining us tonight to discuss the rise of extremism in Canada...

Our Unpublished vote poll question...
Do you feel 'extremism' is on the rise in Canada?
The results so far:
Yes =
No =
Unsure =
If you haven't voted yet, you can do so — VOTE HERE